©Bert Gildart: Well, we made it, from Montana to Borrego Springs and to a house we've rented for a month. This is the first time in 20 years we've traveled without our Airstream, and it was a wise choice. Blizzards followed us from Bigfork and then on into Idaho. But we missed them all, and then had the good luck to run into a short stretch of Route 66, something for the future, when I'm ready to hoist hitches.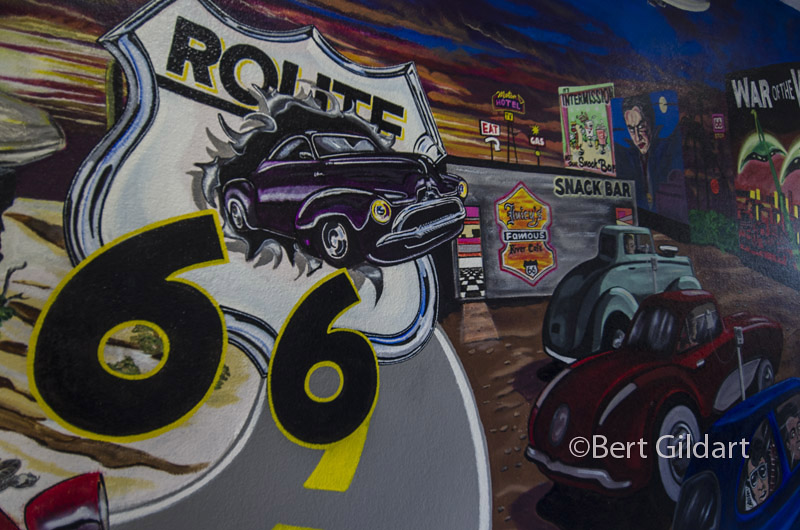 I didn't realize how much strength I'd lost from over 35 days in the hospital where I was mostly bedridden. But I sure found out yesterday when I biked about 10 miles and had to push to complete the trip in less than two hours. Lots of stiff muscles this morning.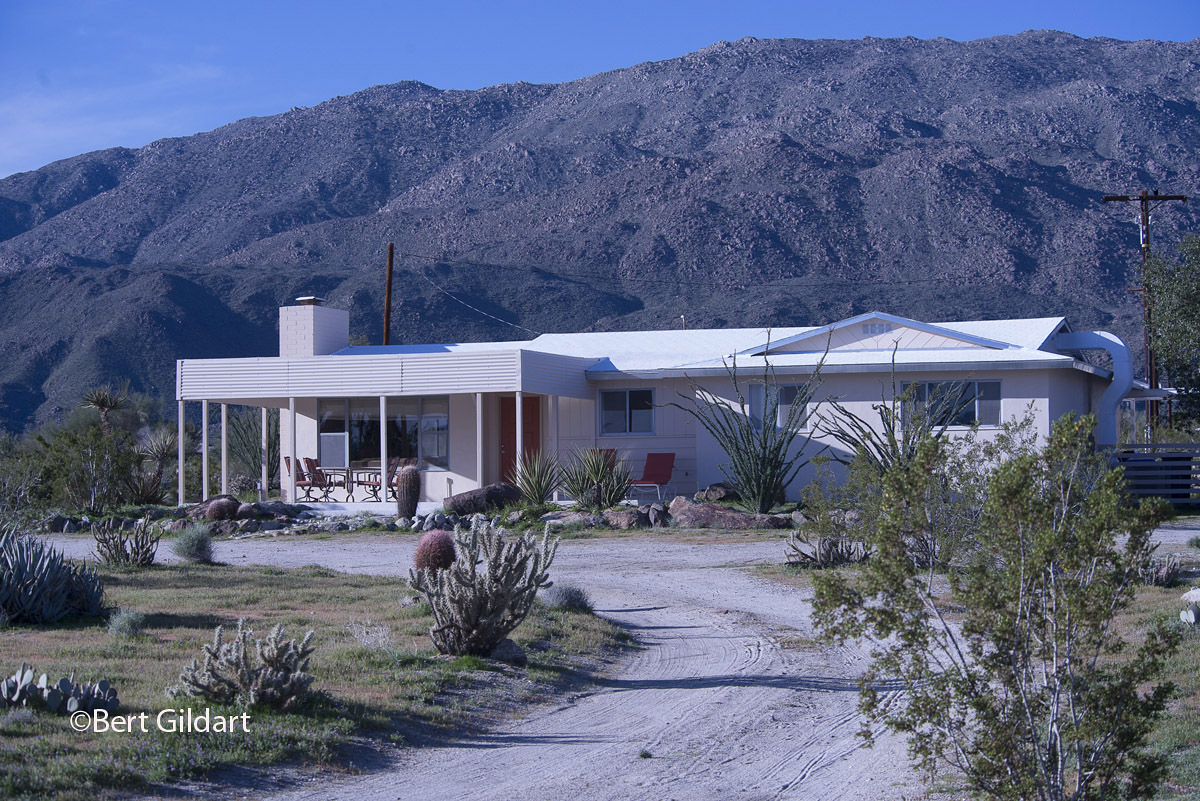 But I accomplished goal number one and that was to climb back on my bike after a four month hiatus and though I was challenged, I did it — and today hopefully I will do better.
The warmth of the weather is an inducement to get out, and the coziness of our rental makes it a delightful place to recoup. From our rental we look out over Coyote Peak, and just three years ago I had the strength to make the day-long climb, up and down, with good friends Don and Nancy Dennis.
We're going to try and do a little socializing while here, but mostly we're here so that when we leave, I'll be a "renewed" person.
—————-
Adventures in Anza Borrego, before I had to be renewed:
Challenging Mountain Bike Trip in Borrego Springs
4th ed. Autographed by the Authors
Hiking Shenandoah National Park
Hiking Shenandoah National Park is the 4th edition of a favorite guide book, created by Bert & Janie, a professional husband-wife journalism team. Lots of updates including more waterfall trails, updated descriptions of confusing trail junctions, and new color photographs. New text describes more of the park's compelling natural history. Often the descriptions are personal as the Gildarts have hiked virtually every single park trail, sometimes repeatedly.
Big Sky Country is beautiful
Montana Icons: 50 Classic Symbols of the Treasure State
Montana Icons is a book for lovers of the western vista. Features photographs of fifty famous landmarks from what many call the "Last Best Place." The book will make you feel homesick for Montana even if you already live here. Bert Gildart's varied careers in Montana (Bus driver on an Indian reservation, a teacher, backcountry ranger, as well as a newspaper reporter, and photographer) have given him a special view of Montana, which he shares in this book. Share the view; click here.
$16.95 + Autographed Copy
What makes Glacier, Glacier?
Glacier Icons: 50 Classic Views of the Crown of the Continent
Glacier Icons: What makes Glacier Park so special? In this book you can discover the story behind fifty of this park's most amazing features. With this entertaining collection of photos, anecdotes and little known facts, Bert Gildart will be your backcountry guide. A former Glacier backcountry ranger turned writer/photographer, his hundreds of stories and images have appeared in literally dozens of periodicals including Time/Life, Smithsonian, and Field & Stream. Take a look at Glacier Icons
$16.95 + Autographed Copy